As a new NEST Certified Professional, we at Red River Electric, Inc. would like to introduce you to the Nest line of products.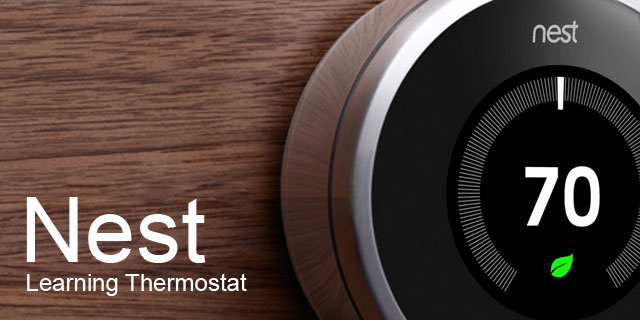 MEET THE NEXT GENERATION THERMOSTAT.
Most people leave the house at one temperature and forget to change it. So the Nest Learning Thermostat learns your schedule, programs itself and can be controlled from your phone. Teach it well and the Nest Thermostat can lower your heating and cooling bills up to 20%.
SAFETY SHOULDN'T BE ANNOYING.
We all know why smoke alarms are torn off the ceiling or missing batteries: because every time you make stir-fry, the smoke alarm cries wolf. Or just as you're falling asleep, you hear a low battery chirp. They've become annoying. And that's a safety issue.
According to the National Fire Protection Association (NFPA), almost two-thirds of US home fire deaths happened in homes with no smoke alarm or no working smoke alarm.
So Nest made something new. Meet the Nest Protect smoke and carbon monoxide (CO) alarm.